Every individual (human or otherwise) engaged in the production ,Processing, Storage ,distribution ,or sale of food items is Required to hold an FSSAI Registration or Licence.
Depending on the size and kind of the firm, FSSAI Registration and FSSAI Licence are two separate things. Based on the size of their company, FBOs should get the required registration or licence.
The 14-digit registration or licence number for the FSSAI is displayed on every food packaging. The assembly state and producer's permission information is provided by the registration number's 14 digits. The registration procedure attempts to improve the FBO's accountability for maintaining the quality of the food products. The Food Safety & Standards (Licencing and Registration of Food Business) Regulations, 2011, govern the licencing and registration process and standards.
Types of FSSAI Registration
The FSSAI registration process is dependent on the production capacity, business kinds, and turnover. FBOs may be eligible for licences such as a basic licence, central licence, or state licence depending on the installed capacity and revenue.
FSSAI Basic Licence: FSSAI Basic Registration is required of FBOs with a revenue of less than Rs. 12 lakh per year. To get FSSAI basic registration, the applicant must complete Form A of the FSSAI registration form.
FSSAI State Licence Depending: FBOs must get an FSSAI state licence if their annual revenue is higher over Rs. 12 lakh but less than Rs. 20 crore. The applicant must complete Form B, the FSSAI registration form, in order to be granted an FSSAI state licence.
FSSAI Central Licence: FBOs that generate more over Rs. 20 crore in annual revenue are required to get an FSSAI Central Licence. The applicant must complete Form B, the FSSAI registration form, in order to be granted an FSSAI central licence.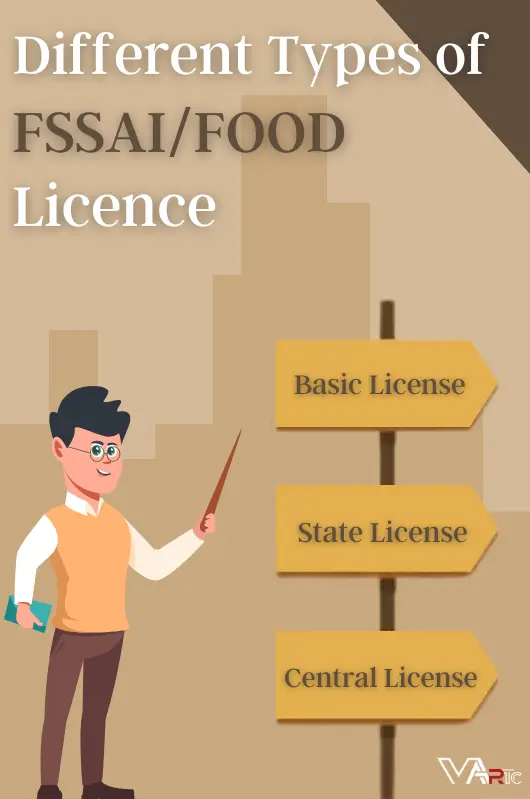 Procedure for Obtaining FSSAI Registration Online
By completing and submitting Form A (application for Registration) or Form B (application for State and Central Licence) on the FoSCoS site, FBOs can get FSSAI registration online. FBOs wishing to register offline may do so by submitting Form A or Form B to the Food and Safety Department.
The FSSAI registration form must be submitted together with the appropriate paperwork. When completing the application on the FoSCos website, the documents must be physically or electronically sent to the Food and Safety Department with it.
Within seven days of receiving an application physically or electronically through the FoSCoS portal, the Department may approve or reject the FSSAI registration form. The applicant must get written notification if their application is rejected.
The Department will scrutinize the documents submitted.
Before Obtaining the FSSAI registration certificate ,the Department has the right to inspect the food Facilities if necessary.
The Department will provide an FSSAI registration certificate with the registration number, the applicant's picture, and their email address if they are satisfied that the FBO satisfies all of the necessary requirements. By login into the FoSCoS portal, the applicant may also download the FSSAI registration certificate.
During business hours, FBO must clearly display the FSSAI registration certificate on the premises.

FSSAI Registration Eligibility
All FBOs engaged in small-scale food industry must have a basic licence called FSSAI Registration. These companies fall under this category:
Any FBO with a maximum yearly turnover of Rs. 12 lakh.
Petty retailers dealing in food products.
Someone who makes or Sells Food Products on their own.
The person operating the makeshift stand sells food.
Any individual who distributes food in any religious or social gathering except a caterer.
Small-scale or cottage industries dealing in the food business and the following:
| | | |
| --- | --- | --- |
| Sl.No | Business | Capacity |
| 1 | Food production capacity (other than milk and meat) | Up to 100 kg/ltr per day |
| 2 | Procurement, handling and collection of milk | Up to 500 ltr per day |
| 3 | Slaughtering capacity | 2 large animals or 10 small animals or 50 poultry birds per day or less |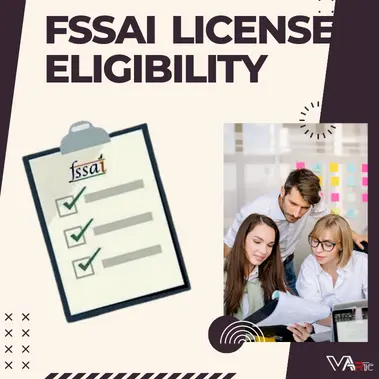 FSSAI License Eligibility
A FSSAI licence must be sought for all FBOs other than small companies. Based on the size of the business ,whether it is a medium-sized or large-sized firm ,FSSAI Licence can be Divided into two Categories: State FSSAI Licence and Central FSSAI Licence.
Generally speaking, FBOs with large manufacturing facilities ,importers ,exporters ,traders, marketers, etc. must obtain FSSAI registration from the federal government, while FBOs with small to medium-sized manufacturing facilities, transporters, marketers, traders, etc. must apply to the state government for FSSAI registration. The FBO has to have a revenue of between Rs 12 lakh and Rs 20 crore in Order to apply for a state licence.
Dairy facilities with a daily Capacity of 5000 litres and industrial Facilities with a Daily Capacity of 2MT are also Necessary. All catering Enterprises ,Regardless of their annual revenue ,that are 3-star Hotels and above ,repackers ,relabeling units ,Clubs and canteens must Apply for the licence. The licence is valid for a Minimum of one year and a Maximum of Five years.
The FBO must operate in two or more states and have a Revenue of more than Rs. 20 Crores in order to be eligible to apply for a central licence. All importers and Exporters need to apply for this license. The Minimum and Maximum terms are each Five years.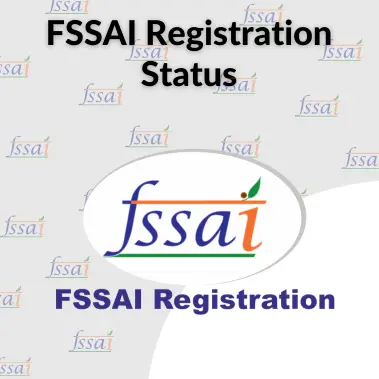 FSSAI Registration Status
An applicant is informed by SMS or email at various points during the FSSAI application process. On the 'Track Application progress' area of the FoSCoS website, the applicant may also monitor the progress of their FSSAI registration by entering the application reference number they received after submitting their application to the FSSAI. 
You can monitor the different FSSAI registration status stages by keeping an eye on the application status. The FSSAI officials have Returned the Application when the registration status is marked as "Application Reverted" in order to make any necessary modifications or clarifications. To prevent the possibility of having their Application rejected ,the applicant must submit the Answer within 30 days after the date that was reversed.
When the FSSAI authorities issue the FSSAI registration certificate ,the registration Status will be listed as "Registration Certificate Issued." The candidates can download the Certificate by logging into the FoSCoS website.
FSSAI License Cost
While completing the FSSAI registration form, the applicant/FBO is required to pay the costs. Depending on the kind of registration, different fees are charged by the FSSAI. FSSAI Basic Registration – Fee of-------- FSSAI State License – Fee between ---------to -------- (Depends on the type of business carried out) FSSAI Central License – Fee of ---------
Documents Required For Obtaining the FSSAI Registration/License
For FSSAI basic registration ,FSSAI state licences ,and FSSAI central licence ,the following papers are necessary:
Photos of the Food Establishments' Proprietors Can be used to Identify them.
Certificate of business constitution ,such as a partnership deed ,an incorporation certificate ,a permit for a store or other establishment ,or another proof of business registration.
Utility bills ,a NOC from the landlord of the rented space ,a leasing agreement ,etc., are all examples of proof of occupancy of the company space.
Food safety management system plan.
List of food products manufactured or processed.
Bank account information.
Supporting records ,such as a replica of the manufacturer's permit ,a NOC from the Township or panchayat, a NOC from the health Department ,etc.
The FSSAI state licence and FSSAI central licence must also be obtained, in addition to the general documentation listed above. When applying for an FSSAI state licence, the particular documentation listed below is required:
Form B duly completed and signed
Plan of the processing unit showing the dimensions and operation-wise area allocation   
List of Directors/ Partners/ Proprietor with address, contact details, and photo ID
Name and list of equipment and machinery used with the number and installed capacity
Authority letter from manufacturer nominated a responsible person name and address
Analysis report of water to be used in the process to confirm the portability
Copy of certificate obtained under Coop Act 1861/Multi-State Coop Act 2002
Apart from the general license, the following specific documents are required to obtain FSSAI central license:
Form B duly completed and signed
Measurements and space allocation are shown on the processing unit's floor plan according to operations.    
Each director ,partner ,and owner is given along with their addresses ,phone numbers, and photo identification.
Name, list of used tools and machines, together with their quantities and installed capacities
An authorisation letter from the Manufacturer Contained the name and Address of the responsible person.
Water analysis results must be utilised in the procedure to verify portability
A source of meat ,milk ,and other basic materials
Recall plan wherever applicable
Ministry of Commerce Certificate for 100% EOU
NOC/PA document issued by FSSAI
IE code document issued by DGFT
Form IX
Certificate from Ministry of Tourism
Supporting material for the Transportation and Turnover
Declaration form

Food Business Operators (FBOs) Who Require FSSAI Registration
An FSSAI Registration/License is mandatory for FBOs operating the following types of businesses:
Small-Scale merchants and retail establishments ,including stores for snacks ,confections ,and baked goods ,etc.
Food establishments that prepare, distribute, store, and sell food products, such as Gol Gappa stalls, chat stalls ,fruit and vegetable vendors, Tea Stalls, snack stalls ,Bread Pakoda stalls ,Samosa stalls, South Indian food stalls, sweet stalls, juice shops, etc.
Hawkers who sell packaged or freshly Prepared food while moving from one location to another (typically on foot or with mobile carts).
Dairy companies like small-time milkmen, milk merchants, and milk chilling operations.
Vegetable Oil Processing Units.
Slaughterhouses ,including butcher shops for lamb ,mutton ,chicken ,etc.
Meat Processing and Fish Processing units.
Any facilities that create, prepare, or process food.
Proprietary food and Novel food.
Cold/refrigerated storage facility.
Transporter of food goods with a variety of specialty vehicles, including milk tankers, food waggons, food trucks, and insulated refrigerated vans or waggons.
Food product wholesaler ,supplier ,distributor ,and marketer.
Hotels, Restaurants and Bars.
Canteens and Cafeteria including mid-day meal canteens.
Food Vending Agencies and Caterer.
Dhabas, PGs that provide food, banquet halls with food catering services, home-based canteens, and food booths at fairs or religious organisations are all examples of places that serve food.
Importers and Exporters of food items including food ingredients.
E-Commerce food suppliers including cloud kitchens.
Depending on their qualifying requirements, each of the aforementioned company types will need a different sort of FSSAI licence or registration. The FSSAI website lists the qualifying requirements for each type of company and license/registration.
FSSAI License for Cloud Kitchen
One of the most popular food business ideas is cloud kitchen. A cloud kitchen is also known as a dark kitchen or ghost kitchen. It is a commercial kitchen where food is prepared only for delivery or takeout. It is fundamentally a restaurant that receives food orders through an online platform and delivers food at the customer's place. It does not have physical premises where it serves food and they have a base kitchen from where the food is conveyed to the clients' doorstep. 
India's food business is governed by the FSSAI. All Food Business Operators (FBOs), including cloud kitchens, are required to register. Therefore, cloud kitchens must have an FSSAI licence. Cloud kitchens can receive the FSSAI Basic Registration, FSSAI State Licence, or the FSSAI Central Licence according on their yearly turnover.
When their yearly sales is less than Rs. 12 lakh, cloud kitchens must apply for FSSAI Basic Registration using Form A. When their yearly sales is greater than Rs 12 lakh but less than Rs 20 crore, they must apply for an FSSAI State Licence using Form B. When their yearly sales exceeds Rs. 20 crore, they must apply for an FSSAI Central Licence using Form B. 
Through the FoSCoS portal, cloud kitchens can apply for FSSAI Licenses/Registration. To submit the license/registration application, they must choose the kind of food company, specify the yearly revenue, complete Form A or Form B, upload supporting documentation, and make an online payment.
The appropriate department will validate the application and carefully review the supporting documentation after receiving a licence or registration application. After the agency is satisfied that the cloud kitchen fits all standards, it will send an FSSAI registration certificate with the registration number to the applicant's email address.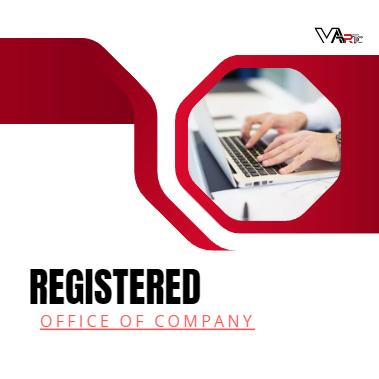 Benefits of Procuring FSSAI Food License
Having a licence may benefit the food industry legally, increase reputation, assure food safety, increase customer awareness, and help with business growth. Additionally, it aids in the regulation of import food manufacturing, storage, distribution, and sales. When an FBO has an FSSAI licence, it is simple to raise money from investors.
Customers are guaranteed high-quality food thanks to the FSSAI mark on food goods. The FSSAI registration number posted on the food establishment's premises serves as proof that the establishment complies with all hygiene and quality requirements.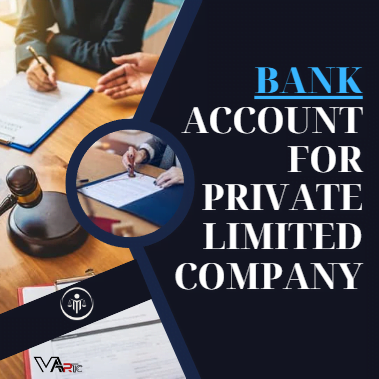 Consequences of Non-Compliance
Anyone who has obtained a registration or licence from the FSSAI is required to abide by the guidelines established by the FSS Act of 2006. A food safety officer will often audit the food company operator's facility and evaluate the degree of regulatory compliance using a checklist. Based on the degree of compliance, the food safety officer awards it the following rating:
Compliance (C)
Non-compliance (NC)
Partial compliance (PC)
Not applicable/Not observed (NA)
According to Section 32 of the FSS Act, 2006, the food safety officer may ,when needed ,issue an improvement notice based on the information above. The officer may revoke the business owner's licence after providing him a chance to explain his failure to comply with the improvement notice. Any owner of a food establishment who is unhappy with an improvement notice may appeal to the State Commissioner of Food Safety. By Submitting an appeal with the Food Safety Appellate Tribunal or High Court ,one may contest the decision.
Renewal of FSSAI License
The FSSAI licence is necessary to start a food company ,and it is as important to renew the licence. The firm must submit an application for renewal 30 days before the existing licence expires since the licence is good for 1 year or 5 years.
Penalty for Non- Compliance
Listed is the penalty for various type of non-compliance:
| | | |
| --- | --- | --- |
| Sl.No | Particulars | Fine |
| 1 | Food quality not in compliance with act | 2 Lakh Petty manufacturer – 25,000/- |
| 2 | Sub-standard food | 5 Lakh |
| 3 | Misbranded Food | 3 Lakh |
| 4 | Misleading advertisement or false description | 10 Lakh |
| 5 | Extraneous matter in food | 1 Lakh |
| 6 | Failure to comply with Food safety officer direction | 2 Lakh |
| 7 | Unhygienic processing or manufacture | 1 Lakh |
Frequently Asked Questions:
How to download the FSSAI registration certificate from the FoSCoS portal?
When the FSSAI authorities issue the FSSAI registration certificate, they will send the certificate on the mail ID of the FBOs. The FBOs can also download the FSSAI registration certificate by logging into the FoSCoS website and clicking on the 'Issued' tab on the dashboard.
The FSSAI registration certificate details will be displayed on the screen. Click on the FSSAI registration number and the FSSAI Registration certificate will open with the download button on the screen.
What details are mentioned on the FSSAI registration certificate?
The FSSAI registration certificate will contain the name and address of the FBO, address of the food business premises, kind of business and the period of validity.
What is the FSSAI License validity period in India?
An FSSAI license can be acquired for a period ranging anywhere from 1 year to 5 years. The FSSAI has prescribed different validity periods for different licenses and food products. Your fee also varies according to the food license and the validity period
How to renew your FSSAI registration/license after expiry?
You need to renew your FSSAI Registration/license before the expiry of its validity period. In case you end up missing the date of renewal of the application, you will have to apply for a fresh FSSAI license if you wish to continue your food business operations.
Can I convert a manually issued FSSAI license to online? How?
Yes, you can convert a manually issued license to an online one during the renewal process. You can approach the concerned designated officer of that area. A designated officer can then create a User id and issue a system-generated license number which can be renewed through an online process to you.
What are the different categories of FSSAI license?
The FSS (Licensing & Registration) Regulations, 2011, licenses and registrations are granted to Food Business Operators in a 3 tier system based on the turnover and food manufacturing capacity limit. The three licenses are – FSSAI Basic Registration, FSSAI State license and FSSAI Central License.
If medical stores are selling dietary food, do they need to get a license for selling dietary foods and or plant-based supplements (nutraceuticals)?
All Food Business Operators and, including medical stores, have to get FSSAI license/registration. It is mandatory, and non-compliance may result in heavy penalties.
Can a FSSAI license be modified?
If you intend to make changes to your license, you can do so. If you wish to make changes to the information in the FSSAI license, you can do so by filing the application for modification.
What is a Food Business Operator improvement notice and who issues it?
An improvement notice is if a Food Business Operator fails to comply with the food regulations set in the FSS Act, 2006. An improvement notice can be issued by a Designated Officer (DO) of the food safety department.
When can an FSSAI Designated Officer (DO) suspend the license?
If the food business operator has failed to comply with an improvement notice, his/her licence can be suspended by the FSSAI Designated Officer (DO), after allowing him/her to show cause.
Can an appeal be filed against an food business operator Improvement notice, suspension/ cancellation of license?
Yes, any Food Business Operator (FBO) can appeal to the State Commissioner of Food Safety, if he/she is aggrieved by the improvement notice or suspension/cancellation of Yes, any Food Business Operator (FBO) can appeal to the State Commissioner of Food Safety, if he/she is aggrieved by the improvement notice or suspension/cancellation of licence. The decision of the Food and Safety Commissioner shall be final. Alternatively, an FBO can also approach the Food Safety Appellate Tribunal/ High Court of their respective States/UTs to challenge the notice.